After Earth, Mars is the planet with the most hospitable climate in the solar system. So hospitable that it may once have harbored primitive, bacteria-like life. Outflow channels and other geologic features provide ample evidence that billions of years ago liquid water flowed on the surface of Mars. Although liquid water may still exist deep below the surface of Mars, currently the temperature is too low and the atmosphere too thin for liquid water to exist at the surface.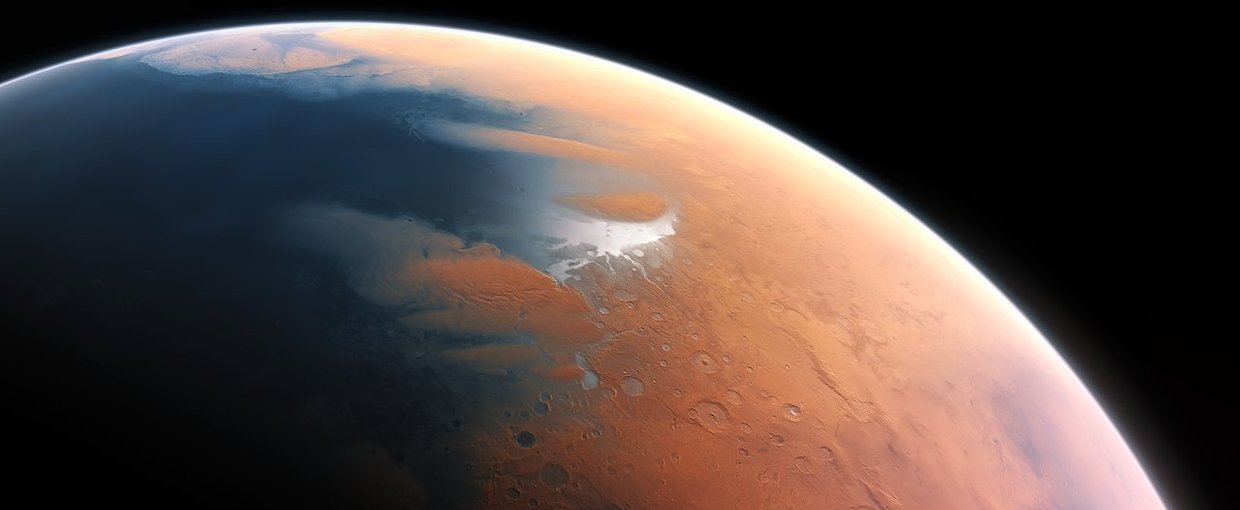 Don't get upset... Its April! REMEMBER.
Here is a real article on NASA's site which explains why we're striving hard to reach on Martian surface and why are we still searching for WATER on MARS!